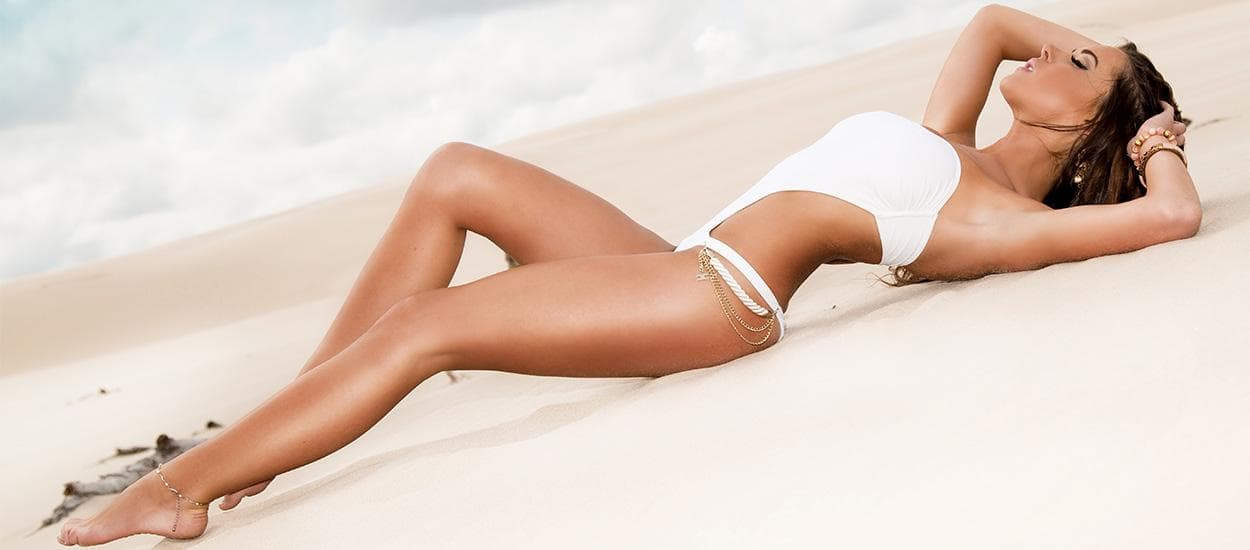 *Recovery times / Results May Vary
The body lift, also known as a lipectomy, is a surgical procedure that reshapes and "lifts" the lower body including the abdomen, hips, thighs, and buttocks by removing excess skin, cellulite, and sagging fatty tissue. It is used to improve the body's contour following massive weight loss after childbearing or weight loss surgery such as gastric bypass, or may be performed to improve the results of liposuction. The body lift is often performed in conjunction with contouring procedures on other areas of the body. Patients considering lipectomy are strongly encouraged to see our Board Certified Plastic Surgeon.
B ody lifting procedures is suitable for patients who are of stable weight that is reasonably proportionate to their height and body frame. In addition, it is recommended that women considering future pregnancies postpone and abdominal body lift since pregnancy may diminish results. Body lift procedures may be performed on patient who have realistic goals in mind for improvement of their body contour.

Good candidates are:
• Individuals with significant soft tissue looseness
• Healthy conditions
• Non-smokers
• Individuals with realistic goals in mind for body contouring

What is Body lift ?
A body lift is surgery performed to correct excess loose and sagging skin and irregular contours of the:
• Abdominal area, locally or extending around the sides and into the lower back area
• Buttocks, that may be low, flat or shaped unevenly
• Groin that may sag into the inner thigh
• Thigh, including the inner, outer, or posterior thigh, or circumferentially
• Upper arms, including the armpit region

Surgical body lifting improves the shape and tone of the underlying tissue that supports fat and skin. Excess sagging fat and skin is removed to treat conditions caused in part by poor tissue elasticity. In addition, a body lift can improve a dimpled, irregular skin surface, commonly known as cellulite.

Body lifts are not intended strictly for the removal of excess fat Liposuction alone can remove excess fat deposits where skin has good elasticity and is able to naturally conform to new body contours. In cases where skin elasticity is poor, a combination of liposuction and body lift techniques may be recommended.
Result and Follow up
The surgery time is varied to the numbers of the concerned areas, approximately from 3 to 6 hours. The patient will need to undergo general anesthesia during the operation. Lab Check-up is required to the patient before the surgery.

The results of a body lift surgery are visible almost immediately, however it may take several months for your final results to fully develop. Numbness and a firm feeling over the skin's surface will resolve over time. It may take a year or more for incisions lines to refine and fade to some degree. Although permanent, these lines can usually be hidden by most clothing and swimsuits.

The final results of your body lift should be obvious about 3 months after surgery. If you eat a healthy diet and adopt a regular exercise program, you will maintain and strengthen your new "uplifted" body.

---
Testimonials
---
Testimonials Write a review
Order by:
Be the first to leave a review.
Show more
.