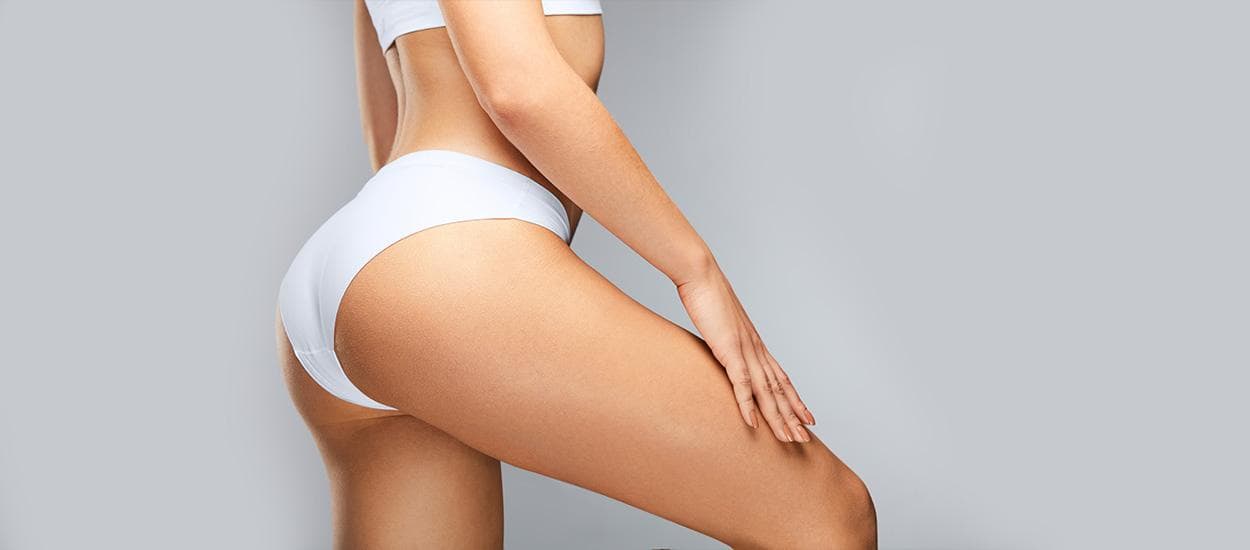 *Recovery times / Results May Vary
For many people, the upper legs become an increasingly problematic area as they age, while others find that the thighs remain stubbornly resistant to diet and exercise after massive weight loss. Fat cells, cellulite, and excess skin can accumulate on the thighs, making people look heavier, older, and less fit than they actually are. Sagging skin on the thighs can also make people feel self-conscious about their appearance. While some people achieve good results with vigorous exercise and a healthy diet, others find it difficult or even impossible to tone their thighs. At Nirunda Clinic, our body surgery procedures include arm lift, thigh lift, liposuction, abdominoplasty, vein treatment, and more. The doctors target specific regions of the body that contain excess or undesired deposits of fat.  Patients can experience improvements in the abdomen, waist, hips, thighs, buttocks, knees, and upper arms.
B ody lift is a procedure that suits people who lose massive amount of weights and are left with excess skin and stubborn deposits of fat on various parts of the body, especially around midsection. Good candidates for lifting procedure include:
• Individuals with significant soft tissue looseness in multiple body areas.
• Healthy individuals who do not have medical conditions that can impair healing or increase risk of surgery.
• Non-smokers.
• Individuals with a positive outlook and realistic goals for what body lift surgery can achieve.
What is Thighs lift ?
A thigh lift, or thighplasty, involves the removal excess skin, fat, and tissue to tone and refine the upper legs. Fortunately, plastic surgery offers a potentially ideal solution in the form of thigh lift surgery. Thigh lift is an excellent way to achieve firmer and more attractive upper legs. This procedure is especially helpful for those who struggle with loose, excess skin as a result of weight loss. There are multiple techniques available to plastic surgeons which allow them to customize the thigh lift procedure to the precise needs of each individual patient. Our surgeon will work with you to create a personalized surgical plan that suits your unique needs and goals so you can enjoy sexier legs.
Result and Follow up
The surgery time is varied to the numbers of the concerned areas, approximately from 2 to 4 hours. The patient will need to undergo general anesthesia during the operation. Lab Check-up is required to the patient before the surgery.

The results of thigh lift surgery are visible almost immediately, but it may take several weeks for your final results to fully develop. Over time, some visible scars will remain, but your results are long lasting, provided that you maintain a stable weight and general fitness. Scars also improve with time with maximum improvement requiring one year. As your body ages, it is natural to lose some firmness. However, most of your results should be relatively permanent.

---
Testimonials
---
Testimonials Write a review
Order by:
Be the first to leave a review.
Show more
.