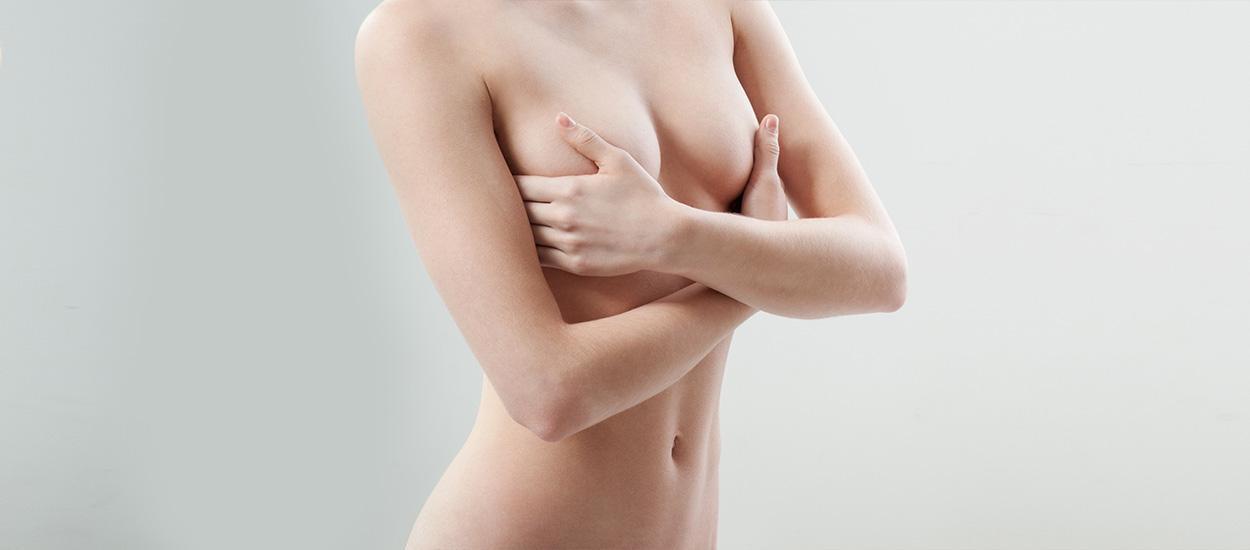 *Recovery times / Results May Vary
The goal of breast reconstruction is to restore one or both breasts to near normal shape, appearance, symmetry and size following mastectomy, lumpectomy or congenital deformities. Breast deformities are rare cases but it can happen to anyone. Whether you're a man or a woman, you may suffer from this condition. One of these breast deformities is called Hypoplasia Breast Disorder.
M edical professionals agree that the ideal candidates for breast reconstruction surgery are those with underdeveloped breasts, including patients with breast hypoplasia. Through this treatment, a woman can have fully formed and beautiful breasts. Breast reconstruction often involves multiple procedures performed in stages and can either begin at the time of mastectomy or be delayed until a later date.

Breast reconstruction generally falls into two categories: implant-based reconstruction or flap reconstruction. Implant reconstruction relies on breast implants to help form a new breast mound. Flap (or autologous) reconstruction uses the patient's own tissue from another part of the body to form a new breast.

There are a number of factors that should be taken into consideration when choosing which option is best:
- Type of mastectomy
- Cancer treatments
- Patient's body type

What is Hypoplasia Breast Disorder?
This is a disorder wherein one of the breast or both do not develop properly. Women with breast hypoplasia are often emotionally troubled because of the unpleasant appearance, and because of this, they usually seek medical treatment to restore the body's aesthetic harmony.
According to studies, the tissues do not mature or develop into an adult breast. The normal process is not completed, so an adult woman may have a chest that appears juvenile. Though anatomical maturity is not completed, the breasts will still be a functional sensual organ.
The following are the most common causes of breast hypoplasia:
1. Genetic component – some studies reveal that this condition usually runs in the family
2. Environmental contaminants – these are also referred to as endocrine disruptors and such contaminants affect the bodily functions ;exposure to these contaminants during childhood or in utero may cause breast hypoplasia
3. Luteal phase defect – insufficient progesterone after ovulation (luteal phase) can also affect glandular development
4. PCOS or polycystic ovarian syndrome – otherwise known as Stein-Levental syndrome. This is a major concern for breastfeeding mothers

Since some of the causes are related to hormones, some say that hormone therapy can address breast hypoplasia. There are also studies that show this disorder can be caused by a damage or injury to the underdeveloped breast of a girl. Hence, when the girl grows up, she will not have normal breasts.

How the Operation is Performed?
After the initial consultation, an anesthesilogist will be consulted, followed by an ultrasound or mammogram. In most cases, the surgery will only take about an hour or so. Patients can expect minimal scarring under the areola or in the armpit. A drawn-on incision is made; the implant is placed inside, and is closed through absorbable stitches. The patient will have to wear a bra-like compression garment for a few days. In most cases, you will only stay in the hospital for two nights after the surgery.

Most surgical procedures follow the same steps, with variations in the techniques used. If you are diagnosed with hypoplasia breast disorder, you need to learn about the treatment options available to you.
Result and Follow up
The goals of women who want to undergo reconstruction surgery may vary. Surgery goals can include the following – would-be mothers are motivated to undergo surgery to enhance their mammary functions and for achieving aesthetic symmetry. Physical beauty is important, and this is of the reasons why many women are willing to undergo surgery despite the high cost in involves. Bruising and swelling will subside within 2-4 weeks.

---
Testimonials
---
Testimonials Write a review
Order by:
Be the first to leave a review.
Show more
.