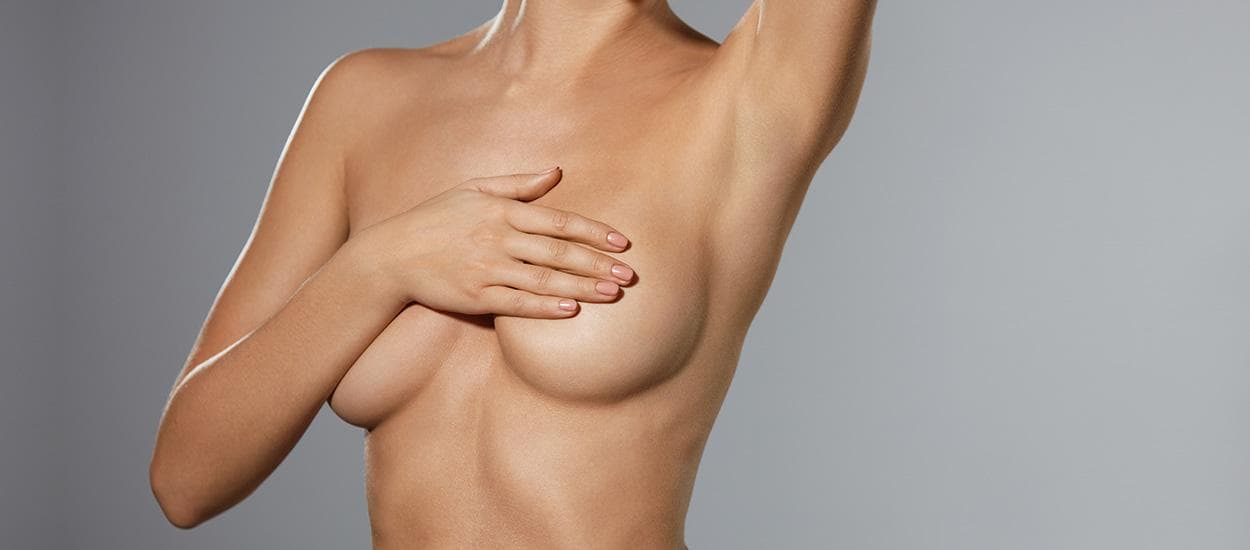 *Recovery times / Results May Vary
If you aren't satisfied with the shape, size or contour of your breasts, you may wish to consider breast augmentation. Also known as augmentation mammoplasty, the procedure involves using implants to enlarge the breasts. Breast augmentation may also help after pregnancy or weight loss if you are unhappy with the size or droopiness of your breasts. Implants can also correct asymmetry or unevenness in breast size caused by developmental problems or breast cancer surgery performed in the opposite breast. Breast Augmentation surgery, also known as Augmentation Mammoplasty, is the surgical placement of breast implants under a woman's breasts. It will balance out your proportions, enhance your femininity, and allow you to confidently wear figure-hugging tops and dresses with plunging necklines.
B esides fundamentally improving confidence, self-esteem and body image, common reasons for Breast Augmentation are:
- Small breasts
- Asymmetrical breasts
- Drooping or sagging breasts after pregnancy and breastfeeding
- Changes in breast size or shape due to weight loss
- Reconstruction after surgery to treat breast cancer
- Cosmetic improvements after breast reconstruction

During breast augmentation surgery, breast implants are inserted under the natural breast tissue or behind the chest muscles through carefully placed incisions. Several choices exist regarding the location of these incisions.

The incision placement decision is determined in consultation with your surgeon and is based on your anatomy, your desired outcome and the size and shape of the breast implants.

Four main types of incision patterns are used during breast augmentation:
- Inframammary Incision (crease or fold incision)
- Periareolar Incision (nipple incision)
- Transaxillary Incision (armpit incision)
- TUBA Incision (belly button or transumbilical incision)

Shape of Silicone ?
Your choice of implants lies in 2 options; round or teardrop. As an extremely rough guideline, round implants are best for those looking to give fullness to the top of the breast, while anatomical (or teardrop) are better suited to those lacking in breast tissue or seeking a more natural look.

1. Round (Memory Gel) : Round implants are the most popular choice for women and are generally suitable for most patients. The final appearance tends to be soft, full and proportioned. The best candidates for round implants tend to have little or no droop in the breast and some tissue in the breast already.

2.Teardrop (Memory shape) : Commonly referred to as teardrop due to their shape, anatomical implants produce a more 'natural' shaped breast in that they have more volume at the bottom and appear like an oval shape from the front. They are often used for breast reconstruction, or for those who have very little volume in the chest, and are normally textured to ensure no flipping or rotating can take place, preventing the breasts looking uneven.

An absolutely crucial, but sometimes forgotten, factor in how your implants will look is their profile, which determines how far they project from the chest wall of your body. Sometimes, sagging in the breast might be better solved with Breast Lifting or, for extremely subtle volume rather than an increase in size, Fat Transfer. There's no set path in terms of treatment, and it's important to speak to surgeon with an open mind as only they know what will give you the results you desire.
Result and Follow up
Following your procedure with our surgeon, you can expect to possess beautiful breasts that are larger, fuller and more shapely. And because your breasts will look and feel exceptionally natural, you'll also love the way they fit and move with your body. Here is a closer look at a few of the most common reasons women seek breast augmentation surgery, along with the exquisite results you can expect to achieve when you undergo the procedure with our Board Certified Plastic Surgeon. Because it is possible to bleed into the pockets around the breast implants for the first several days, take it easy until you have permission to increase your activity level. Acute pain typically subsides after one to five days, but you may experience soreness and swelling for a few weeks. Resume exercise and normal activity according to your plastic surgeon's directions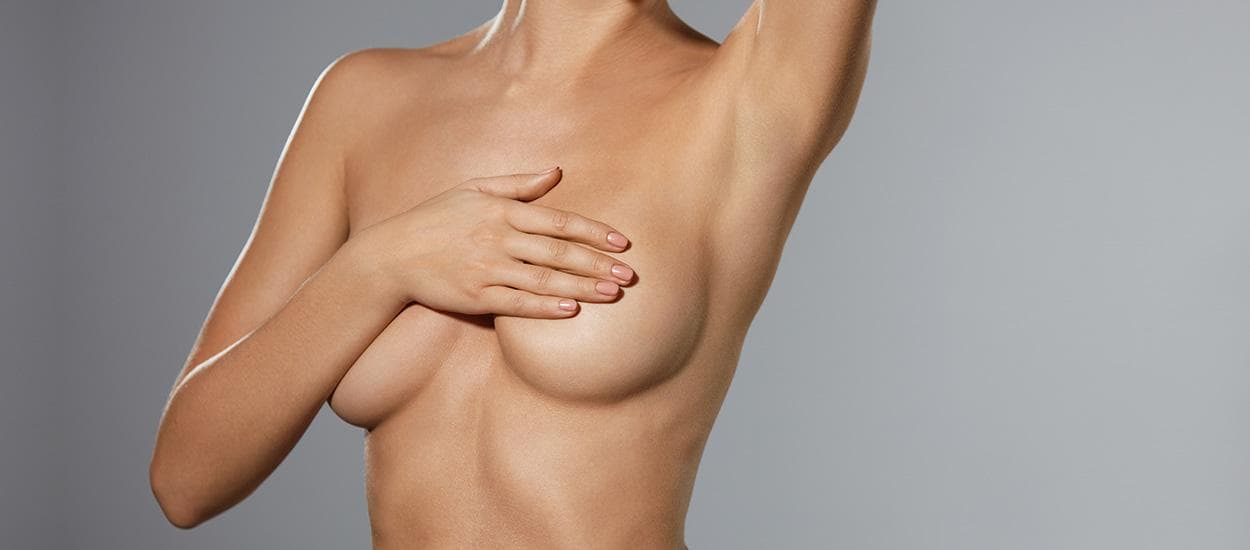 *Recovery times / Results May Vary
Do you want to improve the appearance of droopy or saggy breasts? If yes, breast lift surgery may be an option for you. A breast lift, also known as mastopexy, is a procedure that seeks to perk up sagging breasts, a condition known as 'breast ptosis.' Oftentimes breast lifts are combined with other procedures such as breast augmentation or breast reduction. In cases like these, the breasts are lifted as they are increased or decreased in size. The result are breasts that look and feel better.
Y ou may be a candidate for breast augmentation surgery if:

- You are bothered by the feeling that your breasts sag or have lost shape and volume
- Your breasts have a flatter, elongated shape or are pendulous
- When unsupported, your nipples fall below the breast crease
- Your nipples and areolas point downward
- You have stretched skin and enlarged areolas
- One breast is lower than the other

Breast lift surgery is a highly individualized procedure and you should do it for yourself, not to fulfill someone else's desires or to try to fit any sort of ideal image.
What is Breast lift ?
A breast lift, also known as mastopexy, raises the breasts by removing excess skin and tightening the surrounding tissue to reshape and support the new breast contour. Sometimes the areola becomes enlarged over time, and a breast lift will reduce this as well.

A breast lift can rejuvenate your figure with a breast profile that is more youthful and uplifted. A woman's breasts often change over time, losing their youthful shape and firmness. These changes and loss of skin elasticity can result from:
- Pregnancy
- Breastfeeding
- Weight fluctuations
- Aging
- Gravity
- Heredity

Types of Incisions
There are several types of incisions that are possible. All incisions are made according to the contour of the breast so that scarring is hidden and minimal. Here are the different types of incisions:

1. Anchor Incision (Invert –T) – this includes an incision around the areola, another along the breast crease horizontally and one that connects both of these. This is the most invasive but has to be used if there is an extreme degree of sagging. It's the preferred method if there is also a breast reduction done simultaneously.
2. Lollipop Lift – this one is for those who have moderate sagging. The incision is done around the areola and vertically down to the crease in the breast, simulating somewhat a keyhole. It is commonly used when women are not getting breast implants with a lift.
3. Peri-Areolar Lift –This incision is for those who have moderate or mild sagging. It's used if breast implants are also used.


Incisions will fade over time and improve. Your goal during the recovery period is to keep the incisions free from infections. Infections can worsen scarring.
Result and Follow up
The surgery time is varied to the numbers of the concerned areas, approximately from 2 to 4 hours. The patient will need to undergo general anesthesia during the operation. Lab Check-up is required to the patient before the surgery. After a few days, you will have the surgical drains removed at the doctor's office. Your incisions will look red or bright pink and after time, they will fade. Your stitches will be removed after a few weeks. During this time, a support bra should be worn to decrease the swelling of your breasts. Your breasts will need a few months to show off their new improved shape. However, nipple and areola sensation will take several months to return. You may return to work after about a week with your doctor's permission.

---
Testimonials
---
Testimonials Write a review
Order by:
Be the first to leave a review.
Show more
.