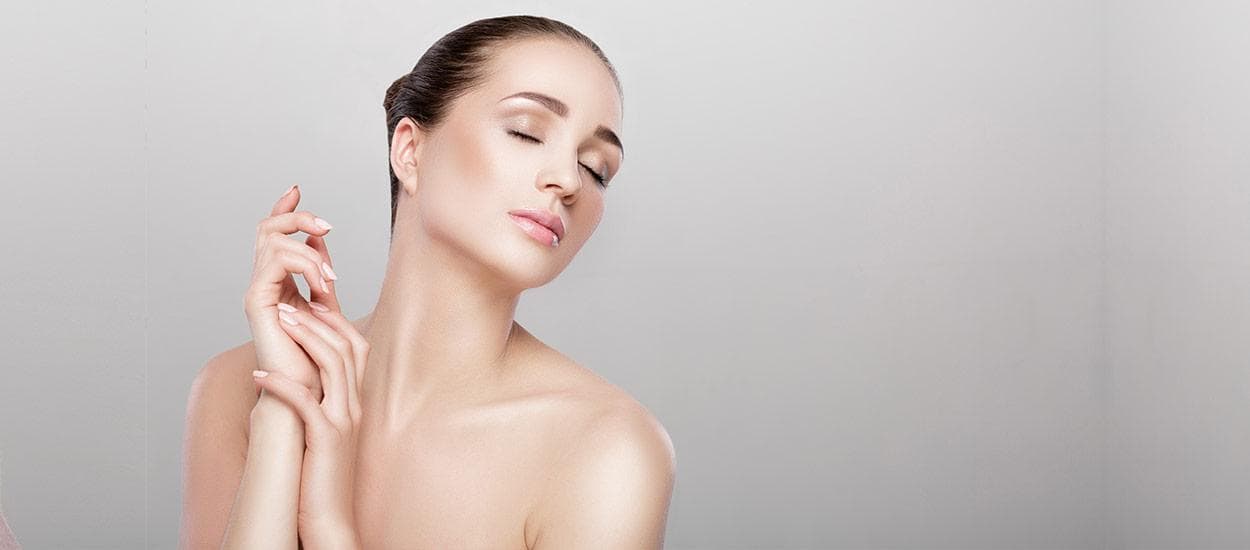 *Recovery times / Results May Vary
Youth is one of the most aspiring desire everyone searches for. Though time never stops, and we human tend to show the signs of aging everyday.
The key factor that blocks our way to a flawless dream is loss of collagen and elastin. Those two components can be found right under our dermis where collagen supports the epidermis, preventing them to collapse on muscles and bones, while elastin allows skin to stretch and flex smoothly. The change once you have started to lose them will shown around the age of 35 and beyond.
Despite the fact that we will eventually have to lose our battle against gravity at sometimes around 35, but there are plenty of external factors that can trigger it beforehand. Among all the rest of those factors, we would say sun exposure is the fastest way to hasten collagen and elastin loss. The sign may not show overnight, but are accumulated up for years.
High performance skin lifting in combination therapy by US FDA Approval Laser Machine & Injectable
Apart from the nature forces we mentioned earlier, the way we live our lives also affect us greatly. Specifically, research has shown that smoking is one of them and such habit leads to premature aging as it contributes directly to both collagen and elastin loss.
A lot of innovations have been invented to slow down sagging and skin laxity. Whether it be lasers, surgeries or even filler injections, which all have an instant effect. However, some lasers treatments such as Thermage: a non-invasive skin tightening laser using radio-frequency energy to generate heat deep into our dermis layer and stimulate collagen can be another option for those who looks for something with less downtime than some major surgeries.
The foundation means in reaching the road to young and healthy skin that people usually overlook is to use sunscreen with your daily products. Whilst medical innovations could be the best solution to have perfect skin, but preventing or decelerating them will only maximize its efficiency.
Medical Treatment
At Nirunda we are using various technologies such as Thermage CPT, DeepIR , Ultrera and Sublime laser are the non-invasive procedure that helps tighten and contour your skin in a single treatment—with no surgery, no injections, and little to no downtime. Tightening laser is using for tightening loose skin for the face, eyes and body. If you need help tightening sagging skin there is a laser treatment that will help treat your concerns.
Instead of fillers and implants, tightening lasers stimulate your body's natural renewal of collagen, creating subtly natural looking results, like:

- Tighter, smoother skin.
- Softened wrinkles and lines.
- An overall younger-looking appearance