cal treatments
Natural implants by CAL is a new form of cosmetic surgery. It was first developed to help the women with the breast cancer by CELLPORT YOKOHAMA JAPAN, in case of silicone implants may re-stimulate the lump to develop in the breast again. Therefore, the fat lipo-transfer with Cell Assisted procedure was invented.
CAL® BREAST AUGMENTATION
Natural breast augmentation is a great way to improve the size and shape of your breasts without undergoing a major surgical procedure. There are no breast implants used with this method, and CAL technique consistently achieves beautiful, natural looking results.
CAL improved by using stem cells which create an enhanced natural blood supply to the treatment area. Since your fat cells are a rich source of regenerative stem cells, CAL Technique can easily incorporate them into your natural breast augmentation procedure. CAL achieve beautiful, long lasting results. By using your own powerful FAT cell, you will benefit even more.
Some patient wish to have more natural breast, The natural Breast augmentation by replacing the artificial implant with fat taken from patient's own body, the "real" breast, soft and natural, can be achieved at Nirunda Clinic.
CAL® NATURAL FACIAL REJUVENATION & LIFTING
The facial areas that can be improved with Cell Assisted Lipo injection treatment include creases in the forehead or in between the eyebrows, and hollows under the eyes. CAL injection can also plump up or improve the contour around the nose, the area between the upper lip and the nose, the jawline, and the temples. Indeed, CAL can correct scars, sunken or hollow areas, and any place on the face or neck where fat has been lost.
CAL® BODY CONTOUR IMPROVEMENT
If you are looking to contour your body, fat transfer by CAL method could be a good option because fat is not only removed, but repurposed to solve volume issues in other areas. Ostensibly, it is like having two procedures in one. Some of the most common places where fat is extracted include the stomach, love handles, hips, lower back and thighs. Fat can then be moved to an area that you would like to enhance such as the butt, calf muscles.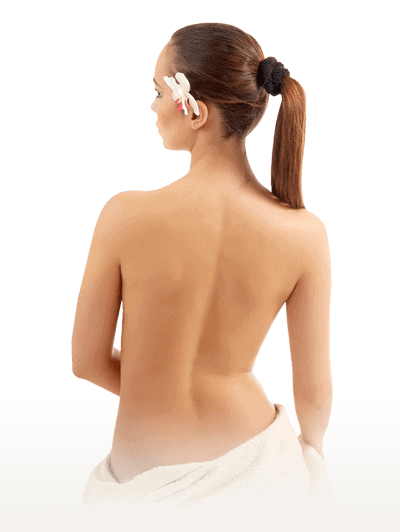 CAL® IMPLANT REMOVAL AND CAL®
Nirunda Clinic can remove artificial breast implants and perform CAL breast augmentation at the same time. By replacing the artificial implant with fat taken from patient's own body, a natural looking breast, soft and responsive to movement, can be attained.
70 percent of the all side effects of cosmetic surgery are caused by artificial implants. Breast augmentation by implant can achieve a dramatic increase in the size of the breast relatively easily, but there are number of complications that may be caused by the implant. Some of the complications that would occur are capsular contracture (deformity by hardening), rupture or leaking of the implant, deformation or asymmetry of the breasts, infection or implant exposure from skin necrosis. They can also be easily noticeable unlike non-implanted breast, on reclining, the unnatural height and shape will indicate the presence of an implant, and the implant will be visible on x-ray.