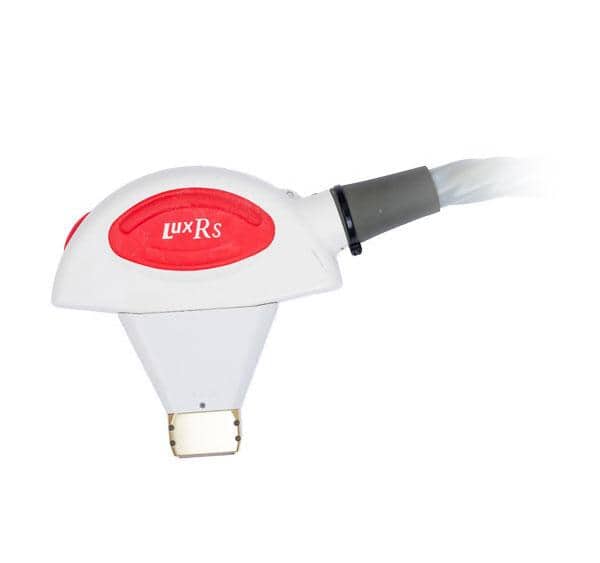 *Recovery times / Results May Vary
LUX RS
Pulsed Light Hair Removal
Unlike shaving that lasts days, waxing that needs to be repeated every few weeks indefinitely, or electrolysis that's tedious, permanent hair reduction is a lasting solution that takes away the everyday hassle of dealing with unwanted facial and body hair. The secret lies in the light-based technology that targets and destroys hair cells responsible for hair growth without harming surrounding skin. It's a simple approach to permanent hair reduction that's fast, easy and FDA-approved. Best of all, treatment sessions take just minutes and are practically pain-free. Pulsed Light System removes hair comfortably and safely, with long term results. It can clear the hair from your back or legs in less than 30 minutes and treat smaller areas in even less time.
Permanent hair reduction is available for any skin type and most hair colors. It's ideal for faces, underarms, arms, legs, back, bikini area and chest. With light-based permanent hair reduction, just a few simple treatments is all it takes to permanently minimize hair growth, revealing clear, silky skin that's ready to bare everyday – all year long.
Advantages you get from Lux RS
1. Permanent: concentrated pulses of light loosen the hair and disable the cells responsible for new hair growth.

2. Fast: small areas, such as the underarms or upper lip, can be treated in 10 minutes or less, and even large areas, like the back or legs, can be treated in under half an hour.

3. Comfortable: various cooling methods keep the light pulses mild and skin-safe, feeling more comfortable than some other methods such as electrolysis and waxing.

4. Convenient: unlike waxing, there is no need to let hair grow out between treatments. You can remain hair free all the time.
Pulses of filtered light are directed onto the skin and absorbed by the hair follicles. Pulsed light systems are similar to lasers, but with a larger, uniform beam, and a long pulse for safe, fast, and comfortable treatments with 4 easy steps as follow;
1. Shave the treatment area (The treatment can still be proceeded if the areas have been shaved prior to the session)
2. Place the pulsed light hand piece on the area to be treated
3. Hand piece emits a beam of intense pulsed light, which is absorbed by the hair follicles and converted to heat
4. Heat disables the hair follicles