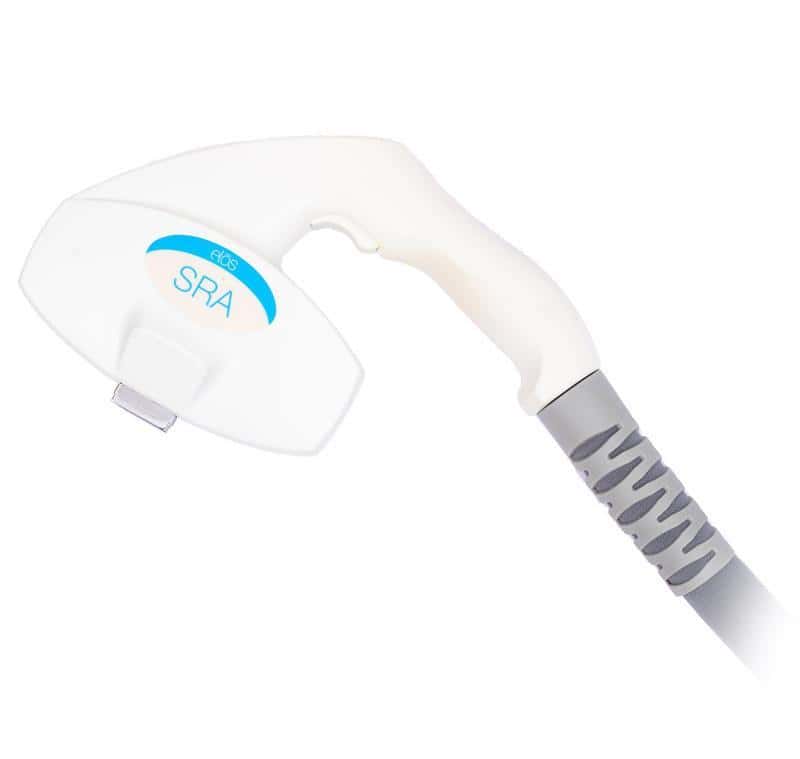 *Recovery times / Results May Vary
sra
SRA Skin Rejuvenation Treatment
Clear beautiful skin is on demand, and effectively treat superficial skin problems, benign vascular and pigmented lesions — including Telangiectasias, Rosacea, Poikiloderma and Angioma.
elos Plus SRA Skin Rejuvenation Treatment
Powered by the revolutionary elos Technology, the combination of energies offers a complete solution to the challenges of skin treatment with reduced overall required energy output — enabling safe and effective treatment. Highly selective light energies are absorbed by the hemoglobin and pigmented lesions, but not significantly absorbed by the normal dermis. Electrical energies selectively heat blood vessels while minimizing the effect on pigmented structure.
An array of radio frequency energy is precisely directed to tiny matrix spots. The healthy skin around the spots accelerates the healing process of the skin. Post treatment, increased levels of beneficial collagen and new healthy skin cells are produced. Mild to moderate wrinkles and superficial skin discoloration are reduced, and skin texture becomes more smooth and elastic. SRA can effectively treats a wide range of skin diseases including superficial skin problems, benign vascular and pigmented lesions.
E-Max Acne Treatment
With significantly less energy required than conventional lasers and IPLs, and highly selective targeting, elos Plus : SRA systems are simply safer and more effective than traditional acne laser treatments. The combined energies of elos Plus : SRA— natural photodynamic therapy (blue spectrum) with radio frequency (RF) enable highly selective targeting of the sebaceous glands and acne bacteria. Infrared and RF energies reduce sebaceous gland activity while blue light simultaneously destroys active acne. Most people experience no side effects, though a few may exhibit some short-term local reddening. As the machine is as good as it sounds, you can go back to your normal daily activities with with little to no downtime.